Astronomy in the News
- Archives -
Monster Asteroid 1998 'QE2' Misses Earth by Mere 3.6M Miles on May 31
Huge Asteroid Crashes into Moon
Colossal Solar Flare, Strongest of 2013, Shoots from Sun

'Ring of Fire' Solar Eclipse on Thursday

Russian Space Junk Almost Destroys NASA Telescope

New App Measures Light Pollution Level
NASA Eyes Monster Hurricane on Saturn

Russia Now Charging NASA $70 Million Per Seat to Fly U.S.
Bizarre Binary Star System Pushes Study of Relativity to New Limits

Here's What the Big Bang Sounded Like

Kepler Telescope Spots Two Planets in Life-Friendly Orbi
Nuclear Fusion Rocket Could Reach Mars in 30 Days

Sun Unleashes Biggest Solar Flare of the Year

NASA Satellite to Hunt for Planets Orbiting Other Stars
Sun's Magnetic 'Heartbeat' Revealed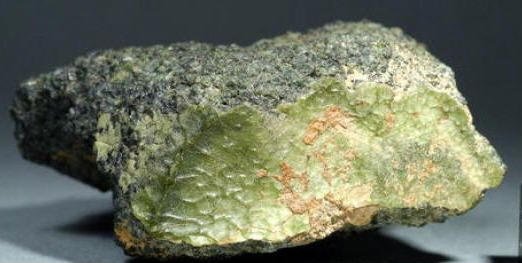 Green Meteorite May Be from Mercury

Chameleon Pulsar Baffles Astronomers

Big Sunspot Unleashes an Intense Solar Flare


Curiosity 2 Weeks from Historic Landing on Mars

SpaceX Scrubs Launch to ISS over Rocket Engine Problem
'Zombie' Planet Fomalhaut B Shocks Scientists

'Eye of Sauron' Hosts Rogue Planet
Key Telescopes Threatened by Looming Budget Cuts
Celestial Flybys Set to Thrill
Curiosity Rover Finds 'Flower' on Mars
13 Must-See Stargazing Events in 2013
European Space Agency Project Will Change How Astronomers View Our Galaxy
Moon's Age Calculator

There are a few nice calculators online for determining the age of the moon past the last new moon. Some only present the current age and some allow you to enter a day of the year, but this one allows you to enter both date and time to get a more precise number. It has a one hour resolution, but that's 24x as precise as the others. There might be another calculator that allows an even finer setting down to the minute or second, but I don't know about it...

Eavesdropping on Satellites
1963 was five years since America's first communications satellite, Echo, was placed in orbit. Echo was a passive, spherical reflector that merely provided a good reflective surface for bouncing radio signals off of. By 1963, the space race was well underway and active communications satellites were being launched at a rapid pace. Spotting and tracking satellites has long been a popular pastime with two types of hobbyists: amateur astronomers using telescopes and binoculars, and amateur radio operators using antennas and receivers...

Lunar Libration with Phases
Tom Ruen released this animation of the moon showing its monthly phase progression. We have all witnessed the phases of the moon, but have you noticed that its apparent size varies due to its elliptical orbit

(0.0549 eccentricity)

around the earth? What the animation really emphasizes is something you may have never noticed - a libration motion, also due to the elliptical orbit and the moon's 6.7° axial tilt wrt its orbital plane. Libration causes the pronounced rocking motion. If you viewed the planets from the sun, they would all display the same combination of motions because all have eccentric (elliptical) orbits...
Amateur Radio Astronomy
in QST Magazine

QST is the official publication of the Amateur Radio Relay League (ARRL), the world's oldest and largest organization for Ham radio enthusiasts. Many amateur radio operators also have an interest in astronomy and as such, occasionally articles appear covering topics on amateur radio astronomy. There are also quite a few articles dealing indirectly with aspects of astronomy such as Earth-Moon-Earth (EME) communications where signals are bounced off the moon's surface in order to facilitate transmission (although it is really more of a hobby achievement). The October 2012 edition of QST had an article entitled, "Those Mysterious Signals*," which discusses galactic noise in the 10-meter band. Arch Doty (W7ACD) writes about the low-level background noise that is persistent in the high frequency (HF) bands. At HF, Cygnus A and Cassiopeia A are major sources of cosmic noise, for example. Low level signals come from pulsars...
Exoplanet Discoveries to Date
Are Just a Drop in the Bucket
Scientific American has a nifty interactive graphic showing the relative positions and distances of the 629 known exoplanets. According to a recent study, on average each sun owns 1.6 exoplanets.
Installation Video for
Feathertouch MicroFocuser
onto CPC 800 Deluxe HD

After reading as many reviews on dual stage focusers, I finally decided on the Feathertouch SCT MicroFocuser for my newly acquired Celestron CPC 800 Deluxe HD telescope. I wanted a dual stage focuser with a light touch instead of an electric focuser. The instructions were available online and it looked like a cinch to install. In fact, it looked so easy that I decided to make a video in front of a live audience (the camera) without a dry run. Being fairly adept at such things, I figured that any departure from simplicity would be immediately obvious. Without rushing, it took 6 minutes and 15 seconds from beginning to end. The video is a little longer since I couldn't help editorializing for a couple minutes at the end...
Telescope & Sky
Website of the Stars

There is a new computer font available to astronomers: Galaxy. Well, not really, not yet, but at some point there probably will be. The rendition of "Telescope and Sky" shown here was generated automatically by a website called "My Galaxies." Thanks to thousands of volunteers worldwide that have participated in The Galaxy Zoo's project of classifying galaxies, a set of letter-shaped galaxies has been identified that can be used to write words like "telescope and sky." It appears that so far God (or the Big Bang - take your pick) did not create a full set of upper case letter-shaped galaxies. Some letters can be considered upper or lower case, like Cc Ii Jj Oo Pp Ss Uu Vv Ww Xx Zz. As you might imagine, there are number-shaped galaxies as well. After all, mathematics is the language of the universe. Judging by the shape of the number "1," I'm guessing that particular galaxy is French, possibly in deference to early astronomer Giovanni Domenico Cassini, who among other...
Blue Moon
August 31, 2012

This photo was taken at around 11:00 pm on August 31, 2012, a few hours before the moon was completely at full 13:58 UTC (09:58 EDT) next morning and would be below the horizon. A blue moon originally referred to the third (not the fourth) full moon in a single season with four full moons. Those seasons were not determined by the strict astronomical alignments used today, but instead were based on ecclesiastical dates determined by the Church...
Glowing Trees a Problem
for Astronomers

A controversy brews over the merits of breeding plants that glow like a lightning bug. Proponents say glowing trees could eventually replace electric street lights, thereby reducing pollution created by generating stations. Opponents say messing around with tree genes is dangerous and should be disallowed since it could lead to unanticipated environmental ramifications on both plant and animal species. The unique aspect of this effort is that it is being pursued primarily by genetic hobbyists rather than corporations - at least for now. There is bound to be a huge financial potential for such a copyrighted line of plants. My opposition to the concept is primarily a concern for light pollution projected skyward. Astronomers have a difficult enough time with ever-encroaching sources of ambient light, but a planet overrun by cross-bred and mutated glowing plants (and possibly animals), especially if they are capable of emitting levels high enough to replace street lights, would effectively blind billions of dollars of investments in telescopes....
U.S. Department of State Says
Spacesuits Are Weapons
Who would have guessed that you need the blessing of the U.S. Department of State if you want to make and sell spacesuits? Yep, spacesuits are classified as weapons since, by bureaucratic logic (yeah, a non sequitur), if you have the capability to attain a presence at an altitude that requires a spacesuit, you can be a strategic threat to the nation. Here is a story about a startup company in Brooklyn, NY, that found out the hard way about the spacesuit-weapon requirement. There is a rapidly growing demand for functional-yet-stylish spacesuits for safeguarding wealthy space tourists who will soon be blasting off to the top of Earth's atmosphere where space officially begins (at about 50 miles / 80 km). BTW, I tried finding the official policy on spacesuit production the Department of State website, but their search engine keeps failing - must be busy deleting files on the Benghazi massacre.
Notable Quote

"Jupiter's moons are invisible to the naked eye and therefore can have no influence on the earth, and therefore would be useless, and therefore do not exist." - Francisco Sizzi (Prof. of Astronomy), dismissing Galileo's sighting of the moons. Now there is a prime example of reductio ad absurdum absurdity.
First Light for My
Celestron CPC 800 Deluxe HD

It only took 32 years, but I finally have the telescope I have dreamed of having since I first peered through an 8" Celestron telescope at a meeting of the Macon Astronomy Club of Macon, Georgia, while stationed as a radar maintenance technician at Robins AFB, Georgia. In September 2012, I made the decisions to purchase Celestron's high-end CPC 800 Deluxe HD telescope. It is a fine piece of work. A year and a half ago I bought the Celestron NexStar 8SE telescope as my first scope in 20 years. At the time it did not seem prudent to spend north of two thousand dollars on a telescope when I didn't know for sure whether the enthusiasm would still be there after so long. The single arm of the NexStar 8SE mount gave me pause, but after reading comments by many people on some of the astronomy forums, it seemed to be good enough for casual observing and entry level....
Home Planetarium from the
1969 Sears Wish book

Here on page 544 of the Sears 1969 Christmas Wish Book is a home planetarium setup. The 7" diameter star projector had over 60 constellations. For an extra $19.99 you could buy a plastic hemispherical dome that would actually make the star projector useful. According to the U.S. Bureau of Labor Statistics' inflation calculator, the total cost of the star projector and dome ($35.98 in 1969) would equal $224.61 in 2012 money.
An Experiment with Gravity
This is pretty cool. If I owned a good receiver, I would definitely give it a try. In 1970 when this Popular Electronics article was written, a lot of Hams were still using tube receivers so the recommendation to let the equipment warm up for several hours prior to making the fine frequency adjustments was good advice. Nowadays the warm-up time and stability of receivers should permit 30 minutes or so to suffice (even ovenized frequency references need time to stabilize when first powered up). Unless I missed it, the author does not explicitly state that the frequency change measured over time is due to gravity acting on the mass of the crystal reference,, but I suspect that is his intention since part of the experiment involves disconnecting the antenna and shielding the receiver from outside interferers. Over a lunar month period (29.5 days) we experience a leap tide and a neap tide which maximizes and minimizes, respectively, the vector sum of gravity and therefore should result in the greatest excursions. Maybe with a super-stable source, a larger scale phenomenon such as a planetary syzygy could be detected (but I doubt it).
Time-Lapse Videos
of the Night Sky
Goldpaint Photography has an amazing collection of time-lapse videos and still photos of the night sky. Shot from locations with very dark skies, these works are awe-inspiring. Living in a city environment as I do, it is hard to imagine seeing so many stars.
Squeal on CPC 800 Deluxe HD
Elevation Axis
My new CPC 800 Deluxe HD telescope has a loud squeal on the elevation axis when the clutch is loosened enough to rotate the OTA easily, but not enough to allow it to rotate under its own weight. Celestron claims this is normal. They graciously replaced my original telescope with another new one and it has the exact same squeal. I know it is not the same telescope that I returned because I had etched my initials on the bottom of the original.
I made a 35-second video demonstration of the squeal, which the Celestron agent viewed and determined it was OK.
II really like this telescope otherwise, and maybe I expect too much. Has anyone else noticed the squeal? Do you accept Celestron's claim that this is to be expected?
Telescopes from the
1969 Sears Wish book
Here on page 545 of the Sears 1969 Christmas Wish Book is a selection of three refractor telescope models. I can remember having an el cheapo (a little Spanish lingo there) telescope as a kid living in Annapolis, Maryland, and being dumb enough to screw the sun filter into the eyepiece to look at the sun during the total solar eclipse of 1970 (12 years old at the time),, when the path of totality ran just 50 miles or so south of my home. Telescopes usually don't include solar filters that screw onto the eyepiece anymore for safety reasons.
In Memory of Neil Armstrong
Tranquility Base Photo
Apollo 11 astronaut Neil Armstrong died on August 25, 2012. As most Americans over the age of 30 know, Armstrong was the first human to step foot on the moon. On July 20, 1969, in fulfillment of President Kennedy's 1961 challenge to put a man on the moon and return him home safely by the end of the decade, Armstrong made a giant leap for mankind. That day in 1969 I launched an model rocket as part of Estes' commemorative effort. Last night, in his memory, I took this photo of the Tranquility Base region of the moon. Thank-you, and rest in peace, Mr. Armstrong.