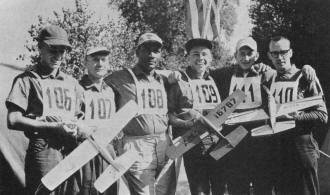 America's Team Racing representatives at Kiev, from left: Edwards Jr and Edwards Sr who build as a team, young Phil is the pilot; Stockton, builder and flyer, Jehlik, pitman, Johnson, pilot, and Ayres, builder and mech.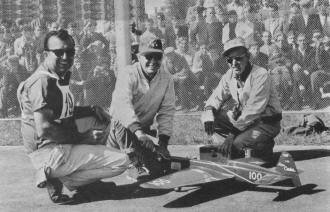 USA stunt men in the FAI Championships were (from left): Williams, Silhavy, and Southwick. Scale-like "Caudron" was Williams' entry.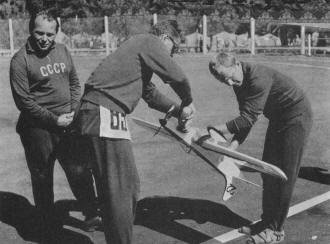 Starting up his stunt entry (center) is Russia's Sirotkine, who led the aerobatic competition during its early stages, later took the Team Race event. At far left is USSR team manager Mischa Vassiltchenko. Read the full report in next A.M.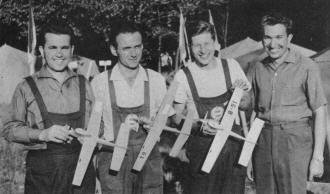 Members of the World Champion speed team, from far left: Krizsma, who placed first, Toth, and Bathge; plus team manager R. Beck.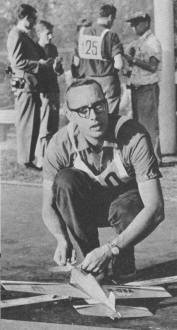 Bill Ayres of Pittsburgh with one of the American team racers.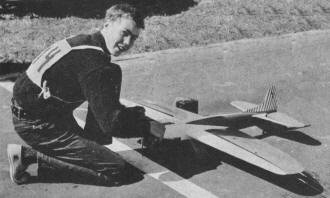 Sixteen year old Juhadi Kari of Finland turned in spectacular stunt performance, placed 2nd in final individual standings to acclaim of many experts.