On the eve or America's unaviodable entrance into World War II, there was already a lot of preparation happening both in the aircraft production and pilot training realms. The monthly "Flying into Focus" feature in Flying Aces magazine provided a lot of coverage not just to let people know what was going on in the aerospace field, but also to condition everyone for the eventuality. At the time, the U.S. was supplying European and even Russian allies with machinery and troop training, primarily via the Lend-Lease Act of 1941 through which Congress allocated funds for those purposes. As in this edition, the "Flying into Focus" column did dedicate a fair amount of space to civil and commercial aircraft news as well.
Flying Into Focus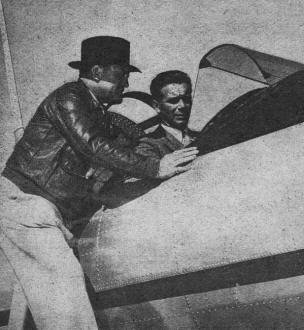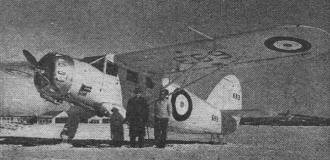 R.B.C. Noorduyn, left, poses with one of his Norseman jobs. These ships are being built for the Canadian RCAF for training purposes.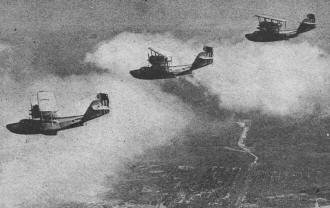 Reloading a Spitfire after a fight with Nazi raiders. Eight machine guns are carried, three in each wing panel and two on the body.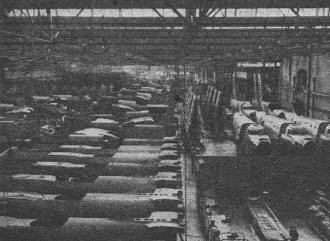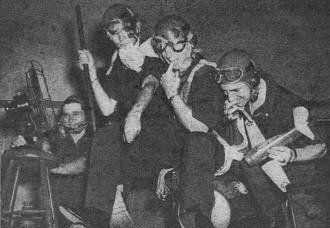 Air Corps Cadets "land" a Flying Fortress. The pilot, with broom-handle joystick, points down to the field - and his crew gets scared.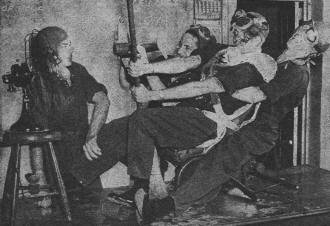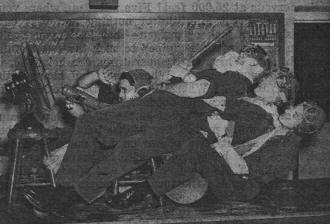 Posted September 26, 2015