Kirt Blattenberger
Carpe Diem!
(Seize the Day!)

Even during the busiest times of my life I have endeavored to maintain some form of model building activity. This site has been created to help me chronicle my journey through a lifelong involvement in model aviation, which all began in Mayo, MD ...

Webmaster:
Kirt Blattenberger
BSEE - KB3UON
Family Websites:
RF Cafe | Equine Kingdom

All trademarks, copyrights, patents, and other rights of ownership to images and text used on the Airplanes and Rockets website are hereby acknowledged.

Autonomous R/C Helicopter Aerobatics
Anyone following the development of unmanned aerial vehicles (UAVs) for the last decade of so knows about the incredible advances that have been made in airframes, propulsion, communications, and autonomous flight. One of the latest video to hit the Internet is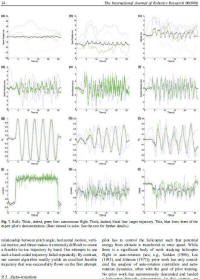 this one showing an R/C helicopter that has been programmed to fly 3-D aerobatics without a human pilot. For those of you who routinely fly these maneuvers, it might not seem like such a noteworthy feat, and maybe it's not for the human brain, eyes, ears, and fingers, but take a look at some of the mathematics that are governing what you have learned to do.


The brain-bending sophistication of a control system that incorporates feedback from gyroscopes, GPS, audio and visual sensors, accelerometers, and other inputs is the perview of doctorate level thinkers. Of course to even be able to approach a project like this requires either the engineer/scientist himself to be a proficient R/C helicopter pilot, or he must have the assistance of someone who is.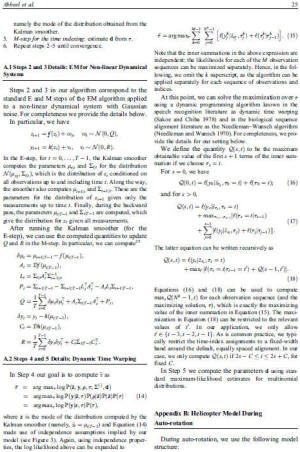 So, if you are an accomplished 3-D heli pilot, you can rightly be impressed with yourself for routinely performing PhD level thesis work every time you take to the air - without even being aware of your brilliance!




Autonomous R/C Helicopter Flight



Autonomous R/C Helicopter Autorotation Landing
Note that it appears to "learn" and get better each time.







Academy of Model
Aeronautics

Tower Hobbies