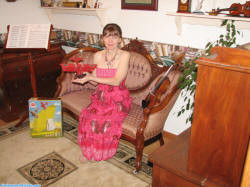 Back in the 1970s, the Evening Capital newspaper, for which I delivered newspapers and my father, Art, was the classified ad department manager, had a contest where if you signed up a certain number of new customers, you got to chose from a list of prizes. The one I coveted was a set of Cox WWI airplanes. I know it included a Fokker DR.I triplane, a Fokker Dr.VII biplane, and a Sopwith biplane. If you can find any of those models now, they are selling for a couple hundred dollars each on eBay.
In June of 2011, I was fortunate enough to win an auction for a Fokker Dr.I triplane. The model is in never-flown condition and included the original box. Melanie is holding it in the photo. Photos of the box, showing the full set of three control line airplanes, are below. There are also detail shots of the triplane.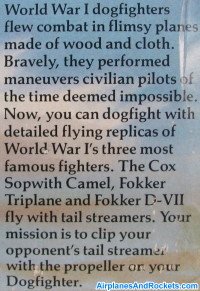 "The Fokker Dr.I Dreidecker (triplane) was a World War I fighter aircraft built by Fokker-Flugzeugwerke. The Dr.I saw widespread service in the spring of 1918. It became renowned as the aircraft in which Manfred von Richthofen gained his last 20 victories, and in which he was killed on 21 April 1918." - Wikipedia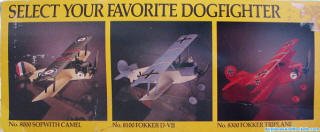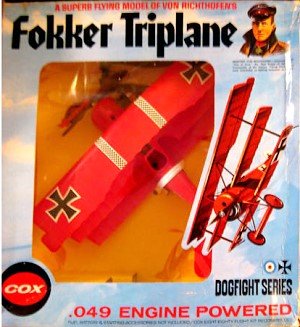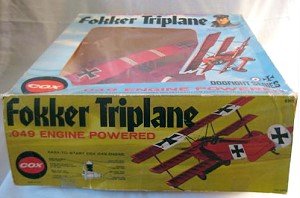 Now, along with my Fokker D.VII biplane, all I need is the Sopwith Camel to complete the collection.
Here are my other Cox control line models:
Posted June 11, 2011