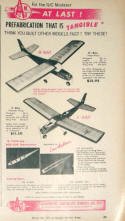 The Andrews Aircraft Model Company (AAMCo) produced a radio control airplane, the S−Ray, which was the shoulder wing version of the H−Ray (my first successful R/C airplane). An advertisement from a 1964 edition of RC Modeler is shown to the left. It includes both the S-Ray (shoulder wing) and the H−Ray (high wing).
After years of watching eBay for either an H−Ray or S−Ray kit that would sell within my budgetary range, I finally won an auction for an S−Ray a couple months ago. The kit is in excellent condition and appears to include all the original material.
Update: I finally got an AAMCO Andrews H−Ray kit off of eBay, so the S−Ray got sold (can't afford to keep both).
Wingspan = 50", Length = 38", Flying Weight = 2-1/4 to 2-1/2 lbs., Wing Area = 435 sq.in.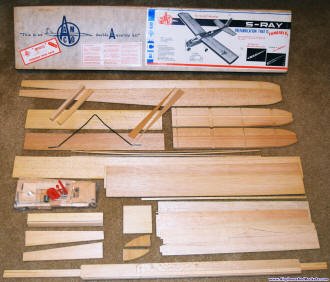 Read the AMA's published biography of Louis J. Andrews.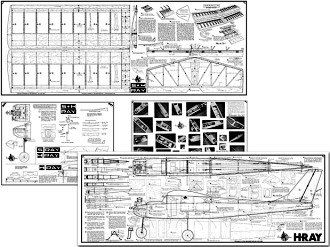 (FreeRCPlans.com)
Posted November 14, 2015