Celestron released the NexImage camera sometime around 2008 for $100. It has the following specifications:
Sensor: 1/4" format, HAD (Hole-Accumulation Diode),
color CCD chip
Resolution: VGA 640x480
Sensor Size: 3.6 mm x 2.7 (4.5 mm diagonal)
Pixel Size: 5.6 micron square
Sensitivity: <1 lux
USB Cable: 7ft
Software: AmCap
As usual, if you read online reviews for the NexImage, most people either love it or hate it. My own experience is that the frustration I had initially was due to inexperience in setting up the software and with getting a good focus on the telescope. Once those two obstacles were overcome, I began getting some really good images of the moon and planets.
Celestron now has a 5 Mpixel version of the camera out called the NexImage 5. It costs $200, and I have not yet decided whether to buy one. I have learned a bit more about imaging CCDs and will do a bit of shopping around first. I really do not want to get a DSLR because they are big and heavy. What would be nice is to buy a medium quality telescope camera for doing deep space imaging and another for planetary work. The investment would be around $1,000, which is what an acceptable DSLR would cost. However, the DSLR will not come with software and, especially for the deep space work, will probably not have as good of a low light level capability as a camera designed for astro imaging.
See moon, Jupiter, Venus, Saturn, and Mars images that I got using the NexImage and my Celestron NexStar 8SE telescope.
Since the warranty period is over on my NexImage camera, I decided to go ahead and open it up to see what's under the hood. The pictures below show the components on the printed circuit assemblies, and identify most of the major components. There were a couple that I could not find datasheets for, but of those I could find, there are hyperlinks to them.
If you are interested in seeing the guts of a Celestron NexStar 8SE, please read my teardown report on it.
Celestron NexImage Astrophotography Camera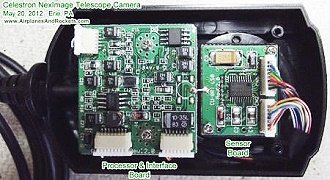 Printed Circuit Assembly Front Side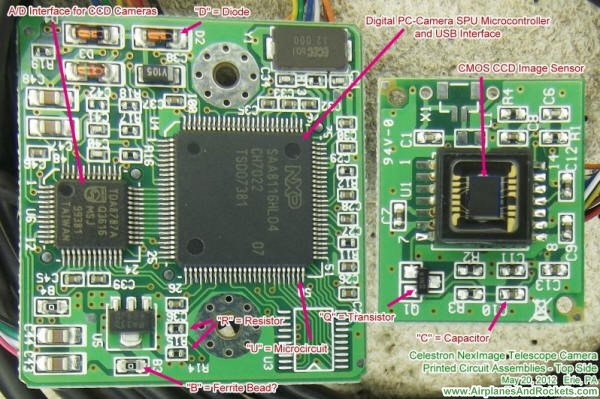 Front Side of Both NexImage Printed Circuit Assemblies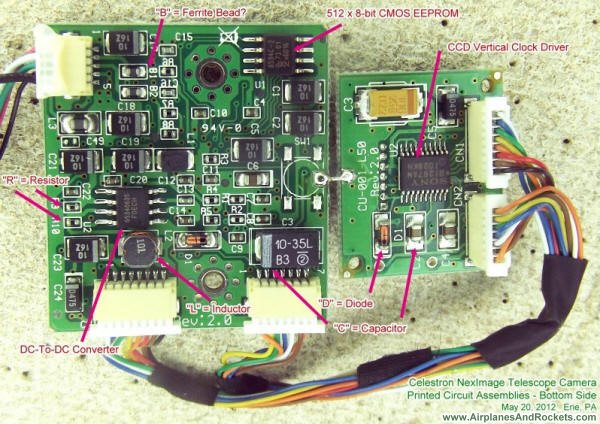 NXP SAA8116HL04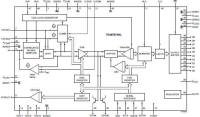 Philips (NXP) TDA8787A 10-bit, 3.0 V, 18 Msps A/D Interface for CCD Cameras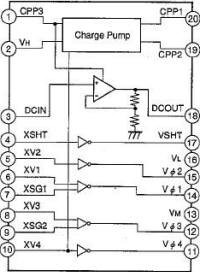 Sony CXD1267AN CCD Vertical Clock Driver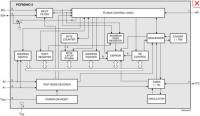 NXP PCF8594C-2P 512 x 8-bit CMOS EEPROM with I2C Bus Interface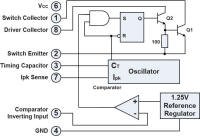 Posted May 20, 2012