This particular page is from page of the February 1967 issue of Model Airplane News magazine. It is the first time I can recall seeing this contest by Revell that offered to the winner a "full-size Gemini spacecraft!" In 1967, I was nine years old and was a model rocket lover. Like me, a lot of kids would all have - in the vernacular of the day - "given our right arms" to win a contest like this!

See the ad below.

A couple years ago, I wrote a short article on an experience I had way back in the 1970s where a friend, Jerry Flynn, and I discovered an actual Gemini space capsule that had been used for a human flight sitting in the aeronautics laboratory at the University of Maryland; the ablation shield was clearly burned. It was sitting on a dolly, nose up, with the access hatch open. It was begging to an occupant. We each actually climbed into the module. Click here to read it.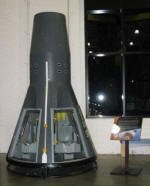 I just did a Google search on this contest and amazingly enough, someone else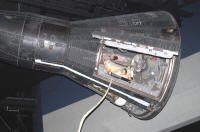 recently posted the same question about a year ago and actually has a copy of the report in Boy's Life magazine. It turns out that a 13-year-old kid in Portland, Oregon won it, and the Gemini prototype is now on display at the Oregon Museum of Science and Industry. That is a photo of it to the left. Here is a link to the article (unfortunately, the link is no longer active). There were many iterations of the Gemini capsule, and this one appears to be the Gemini V model. The one that Jerry and I sat in was the shorter Gemini IV model, if I remember correctly.
See all Model Airplanes News items.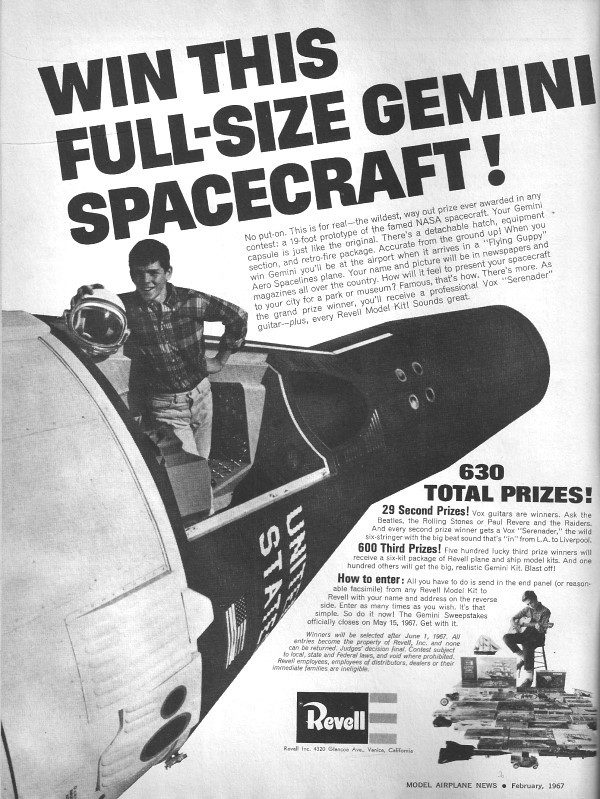 (Title)
(Content)

Kirt Blattenberger

Carpe Diem! (Seize the Day!)

Even during the busiest times of my life I have endeavored to maintain some form of model building activity. This site has been created to help me chronicle my journey through a lifelong involvement in model aviation, which all began in Mayo, MD ...

All trademarks, copyrights, patents, and other rights of ownership to images and text used on the Airplanes and Rockets website are hereby acknowledged.

Webmaster:

BSEE - KB3UON

Family Websites: