Air Trails - Hobbies for Young Men magazine covered a wide variety of subjects of both model and full-scale. All things fast and/or exotic were of great interest to America's youth in the day, and everything was fair game for modeling. Lockheed's now long-famous C-130 Hercules was just making its maiden flight as a prototype YC-130 in 1954 when this edition was published. Grumman's F9F-9 Tiger jet fighter became the F11F Tiger while the F9F designation became the significantly different-looking F9F Cougar - no confusion there. The Cessna 620, a 4-engine version of their successful 310 (get it? - 2 x 310 = 620), never made it past the prototype phase. It supposedly was doomed by the impending transition by airlines to bizjets.
Mechanics Technology Science Photo Revue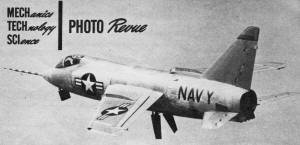 (left) Grumman F9F-9 Tiger. Navy's carrier fighter capable of supersonic speed in level flight. Extended panels under fuselage are dive brakes.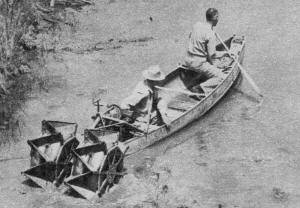 (right) Swamp cruiser can climb embankments, wade through swamp grass and operate as boat. Will be used in Venezuela by oil company.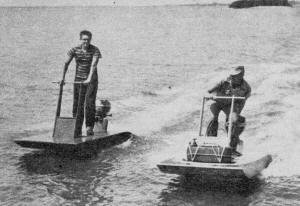 (left) These aquatic water scooters powered by outboard motors were entries in Florida's 130-mile Gold Coast Marathon motorboat race.
(right) Designed for corporation use, the four 320-hp supercharged Continental engine powered Cessna 620 will be luxurious, cabin-pressurized; 250 mph.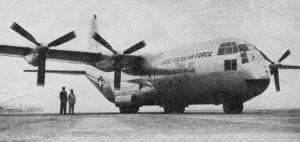 (left) Lockheed YC-130, latest U. S. Air Force transport, is powered by four Allison T-56 turboprop engines of 3750 hp each. Span 132 ft.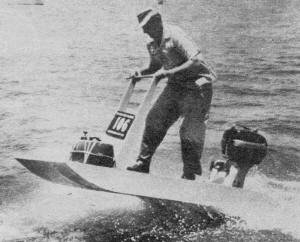 (right) One of the entrants in the Marathon, airline captain Dick McGinley hits full speed on his powered surfboard. Extra gas tank on bow.
Posted