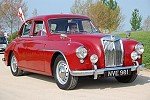 MG's Magnette was produced 1954 and 1958. It was a fairly large, 4-door family car with rather posh features like leather seats, electric windshield wipers, safety glass, and rustproofing. The price tag of $2,675 in 1954, when this article appeared in Air Trails magazine, is equivalent to $27,148 in 2017 dollars per the BLS Inflation Calculator. You cannot buy a car in the same class today for that amount. Modern cars are loaded with many more creature comforts and are heavily burdened with regulatory-mandated environmental and safety features that add significantly to the delivered price. Some estimates say 20-33% of a new car's price is due to regulations. The 4-cylinder engine took 23 seconds to accelerate the MG Magnette's 2,476 pounds from 0 to 60 mph, which is very lame compared to typical times of 8-12 seconds for modern cars typically weighing a fair amount more.
We Drive the MG Magnette

Test car furnished by J. S. Inskip, Inc., New York City: Eastern U.S. MG distributor
By Joe Wherry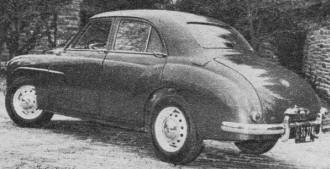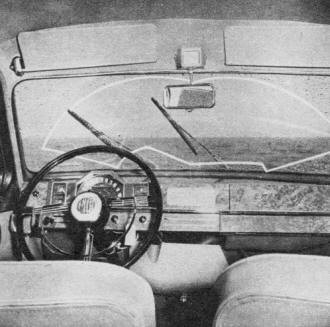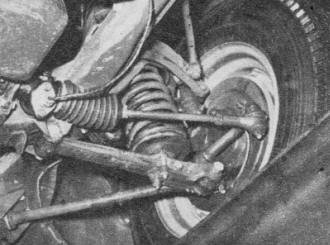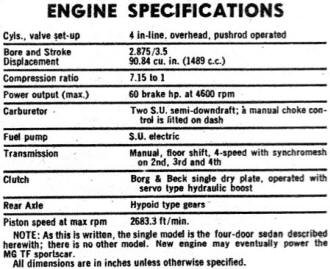 Note: As this is written, the single model is the four-door sedan described herewith; there is no other model. New engine may eventually power the MG TF sportscar.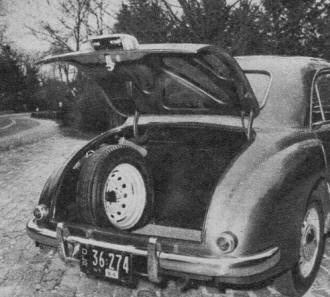 Considering its superb handling ease and excellent roadability plus the fact that price includes gas tank locking cap, electric wipers-fuel pump, triplex safety glass all around, fine leather upholstery, and rust proofing (similar to domestic Bonderite), the Magnette at $2,675 is a fair buy. It's handy to park and to garage, stops on a dime without more than the slightest trace of a nosedive, rides well without being sloppy, and couples economy with reasonably good performance. As for comfort, there's little to be desired, and the distinct note of elegance in good taste and extremely good coachwork would seem to offset the price and the only really bad point-an inadequate heater.
One can safely cruise the Magnette over long distances at 60 to 65 miles per hour and average a thrifty 22 to 26 miles per gallon. The fuel tank holds approximately 11 U. S. gallons. Aluminum alloy pistons, pushrod operated valves run off a three-bearing camshaft which is chain driven, and a 1 1/2 litre engine and a 3-bearing crankshaft distinguish this modern 4-cylinder powerplant which has plenty of pep for the sort of family sport and fun driving for which this car is intended.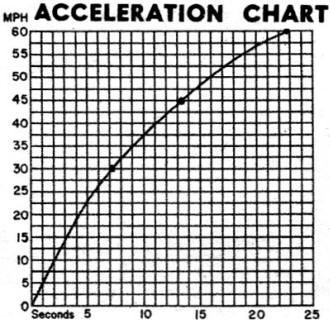 The doors stay in the open position, the engine is quiet for a four-banger, and the ladies can even learn to change a tire due to the sensible four jacking points distributed one to a corner. Domestic manufacturers should be able to come up with a jacking system, for with few exceptions foreign cars are so built that you can safely hoist the darn things without fearing that they'll topple over and crush the daylights out of you.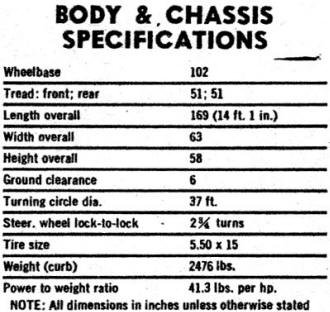 The Magnette's chief appeal will be to, those who can spare three or four hundred extra dollars without feeling the pinch in order to have something that makes the neighbors give that what-is-it? look. The Magnette must be considered a car for the fun driver who doesn't mind shifting into third from top (fourth) on a long pull. On the other hand, don't let a Magnette owner talk you into a twisty impromptu race where there are hairpin turns. On such a course, the Magnette is at home.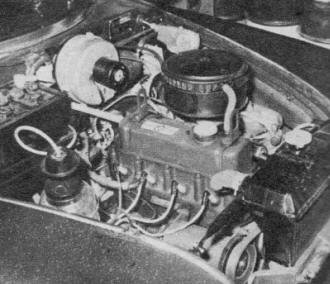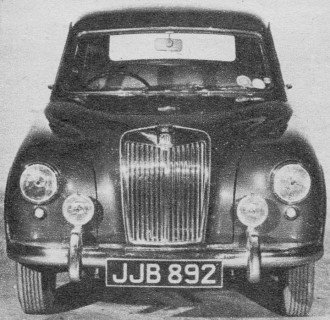 Posted April 15, 2017