With the advantage of having had many decades pass since these wannabee airplanes were developed, it is easy to see that there are a lot of familiar shapes and configurations that are recognizable in ones that were eventually mass produced. The Martin XA-22 (and the Boeing XB-17 for that matter), for example, is the spitt'n image of the AT-6 Texan, and the XB-39 is undoubtedly the inspiration for the venerable B-17 bomber. The Douglas XB-42 Mixmaster's profile reminds one a lot of the A-10 Warthog, if you ignore the powerplant differences. If you are a scale modeler looking for a new, rarely used subject for your next project, one of these planes might be just what you are looking for.
Mystery Air Force - II
Attack planes, bombers, and trainers are subject of review in the second part of Mystery Air Force
In this month's issue Air Trails presents the second part of the Mystery Air Force in which little known attack planes and trainers are shown. There are some pretty interesting numbers such as the Stearman XA-21 which unfortunately crashed during demonstration; the Brewster XA-32 built by the manufacturers of the famous "Flying Pickle Barrel," the Buffalo; the Beechcraft XA-38 Destroyer designed around a 75-mm cannon and similar in shape to the well known twin-engine Beech; the North American XA-27 which is a dead ringer for the widely used Air Force trainer the AT-6, the ancestor of which it actually is. In the bombers we have the B-19A which just before the war was the largest craft in its class in the world.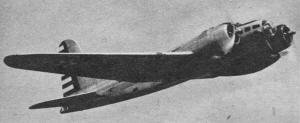 North American XB-21 Dragon. A 1938 entry in bomber design competition at Wright Field. Only one built. Span 95', crew of six, engines 1200-hp Pratt & Whitneys.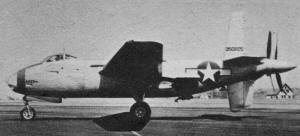 Douglas XB-42 Mixmaster. Formerly designated as XA-42, powered by two Allison engines, 1725 hp each, driving two contra-rotating propellers. Speed 410 mph, range 5000 miles.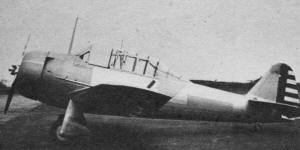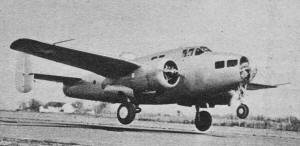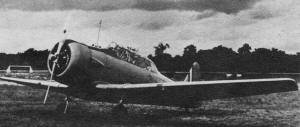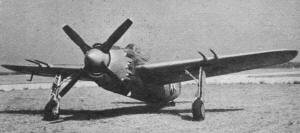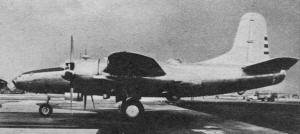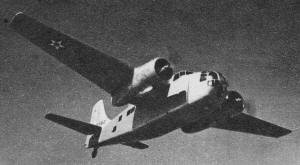 Posted October 30, 2014