Humor has long been a vent for frustrations in life. As the old saying goes, "You gotta learn to laugh at yourself. Life is a joke and you're the punchline." Here are a few model airplane related comics from artist Roland that appeared in the March/April 1963 edition of American Modeler. Enjoy.

Humor Department... or "Smile, it's only a Hobby!"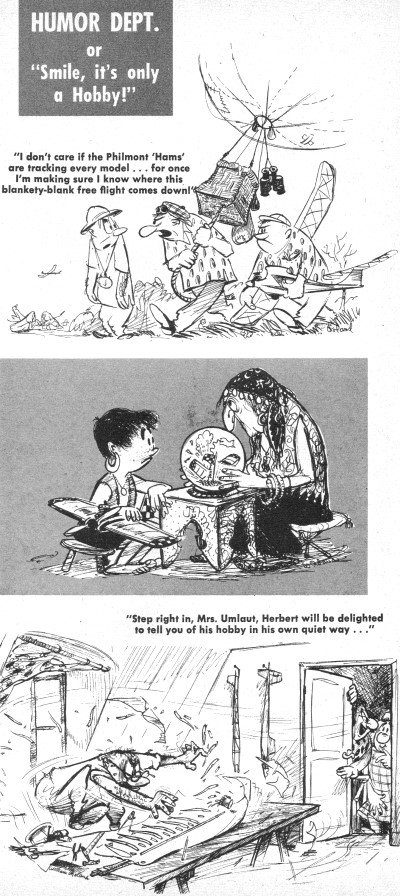 "I don't care if the Philmont 'Hams' are tracking every model ... for once I'm making sure I know where this blankety-blank free flight comes down!"
"Step right in, Mrs. Umlaut, Herbert will be delighted to tell you of his hobby in his own quiet way ..."
Posted September 22, 2012