March/April 1963 American Modeler

[

Table of Contents

]

Aircraft modeling has undergone significant changes over the decades - both in technology and preferences. Magazines like American Aircraft Modeler, and American Modeler before that, were the best venues for capturing snapshots of the status quo of the day. Still, many things never change, so much of the old content is relevant to today's modeler.

Whether you are here to wax nostalgic, or are just interested in learning history, hopefully you will find what you are seeking. As time permits, I will be glad to scan articles for you. All copyrights (if any) are hereby acknowledged.

Humor has long been a vent for frustrations in life. As the old saying goes, "You gotta learn to laugh at yourself. Life is a joke and you're the punchline." Here are a few model airplane related comics from artist Roland that appeared in the March/April 1963 edition of American Modeler. Enjoy.






---
Humor Department... or "Smile, it's only a Hobby!"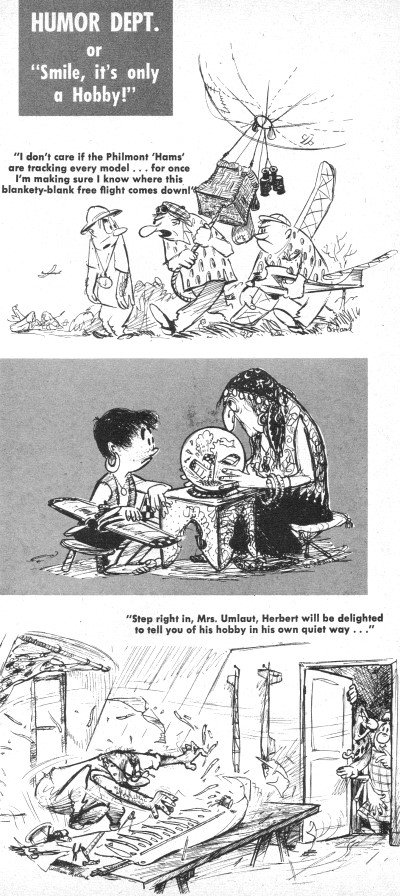 "I don't care if the Philmont 'Hams' are tracking every model ... for once I'm making sure I know where this blankety-blank free flight comes down!"


"Step right in, Mrs. Umlaut, Herbert will be delighted to tell you of his hobby in his own quiet way ..."





Posted 9/22/2012