Elmira, New York, has long been a major soaring locale, both for full-size and radio controlled model aircraft. This 1953 article on the soaring nationals held there contains a very familiar name to anyone who followed the 'Gossamer' series of human-powered aircraft in the the 1970s and 80s - Paul MacCready. The propellers of the Condor and Albatross used propellers built up of spruce and balsa, and covered with Monokote. His company, AeroVironment, is still in operation creating breakthrough technology for aircraft of many types. Paul won the title of National Soaring Champion that year (his third time).
See 15th National Soaring Contest in the December 1948 Air Trails, the 20th National Soaring Contest in November 1953 Air Trails and the 21st National Soaring Contest in the December 1954 Air Trails.
Elmira's Greatest Soaring Nationals
All Photos by Bernie Schoenfield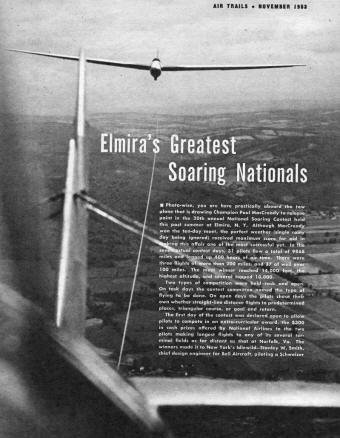 Two types of competition were held - task and open. On task days the contest committee named the type of flying to be done. On open days the pilots chose their own whether straight-line distance flights to predetermined places, triangular course, or goal and return.
The first day of the contest was declared open to allow pilots to compete in an extra-curricular award, the $300 in cash prized offered by National Airlines t the two pilots making longest flights to any of its several terminal fields as far distant as that at Norfolk, Va. The winners made it tot New York's Idlewild-Stanley W. Smith, chief design engineer for Bell Aircraft, piloting a Schweizer 1-21, and Cmdr. H.C.N. "Nick" Goodhart of the British Royal Navy on detached service in Washington, in an ancient surplus Laister-Kauffman LK-10A. Stephen J. Bennis also landed at Idlewild in Schweizer 1-23D. The distance from Elmira is 191 miles.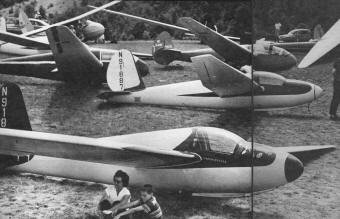 A task event which made the boys really push for their points was "one-and-a-half" goal and return to Norwich, N. Y.-Elmira-Norwich-Elmira-Norwich. MacCready was the only one who completed that shuttle trip. Chief mystery of the day was how Bill Beuby of Tulsa, Okla., spent his time - he covered49 miles in a little over 7 hours, flying a German Weithe sailplane.
Most interesting event was the triangle course race whose points were at Elmira, Ithaca and Oswego. The 85-mile course had to be flown twice with final landing at the contest site, Harris Hill. MacCready was the winner of the day, with an almost completed second lap. A goal flight of 150 miles to Rochester and back was almost made by Paul Schweizer, who landed at nearby Corning, N. Y. That same day Bill Beuby, no longer seeming to fight a delaying action, flew 128 miles to Chippewa, Canada.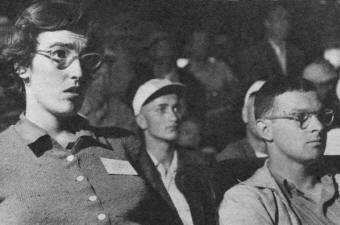 Last day of the meet was pilot's choice, with some electing Utica and return as their worthy goal. Utica was reached by MacCready, but he could not make it back; his distance was 105 miles. Bill Coverdale got 97 miles, landing at Brookfield, N. Y., Paul Schweizer 96 miles (Waterville, N. Y.) and Steve Bennis 82 miles (Unadilla Falls, N. Y.).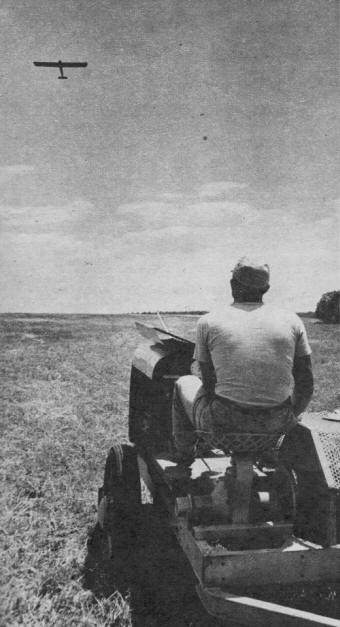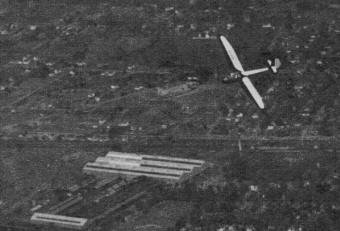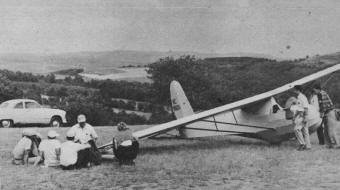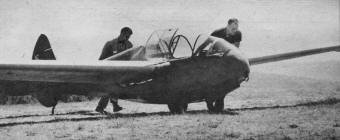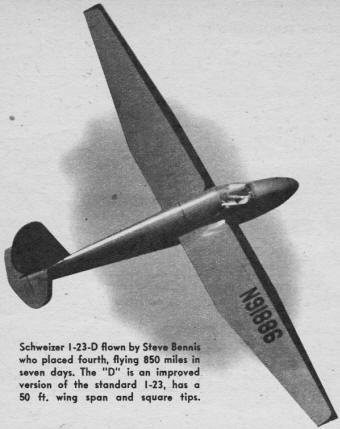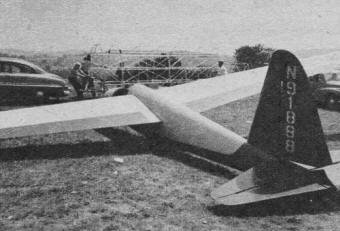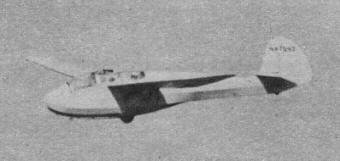 Although MacCready assumed and kept the lead from the first, he had to fight for every inch of it. Smith, Schweizer and Bennis took turns being hard at his heels, and second, third and fourth positions changed frequently. MacCready's superb meteorological know-how added to his soaring skill earned him the victory as National Soaring Champion - the third time he has gained the honor. He was awarded the Richard C. duPont Memorial Trophy and a score of cash prizes. Stanly Smith took second place, Paul Schweizer third, and Stephen Bennis fourth.
The Donald W. Douglas Championship Soaring Trophy was won by the Metropolitan Airhoppers Soaring Association represented at the contest by Stephen J. Bennis, East Orange, N. J., Emil Lehecka of Long Island City, NY., and Theodore Pfeiffer of Ridgewood, N. Y. Betsy Woodward, Riderville, Md., the only woman contestant, retained the women's championship.
The contest was organized by Elmira Area Soaring Corp. and sponsored by Soaring Society of America.
Posted December 6, 2014