January 1956
Vol. 45, No. 4
The front page tag line above the title proclaims:
Now! "Air Trails Hobbies for Young Men" EXPANDS INTO Young Men • Hobbies • Aviation • Careers
The final issue of Air Trails - Hobbies for Young Men was October 1956, and this January 1956 edition of Young Men - Hobbies, Aviation, Careers was one of 13 monthly editions that followed.
Many thanks to Bob Balsie for sending me scanned pages to process and post!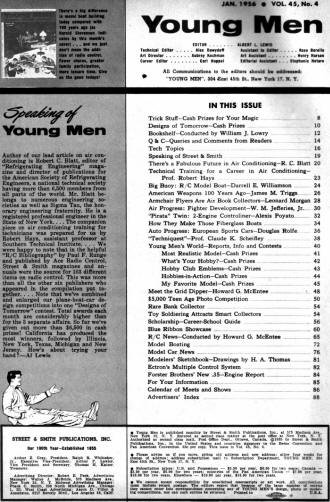 Posted October 25, 2015