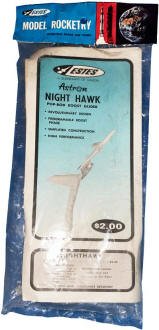 In the 1960s, Estes / Astron has had three different rocket-boost glider models - the Falcon (#K-13), this Nighthawk (aka Night Hawk, #K-34), and the Space Plane (#K-3). I had the Falcon and Nighthawk, but never did get the Space Plane.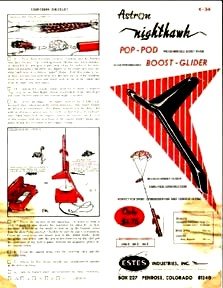 Estes Nighthawk rocket boost glider building instructions
Download from the OldRocketPlans website
If no longer available, get it from Archive.org Wayback Machine
Here is a list of my other rocket models.
Posted October 24, 2020