Airplanes & Rockets

Carpe Diem!

(Seize the Day!)

Even during the busiest times of my life I have endeavored to maintain some form of model building activity. This site has been created to help me chronicle my journey through a lifelong involvement in model aviation, which all began in Mayo, MD ...

Webmaster:

BSEE - KB3UON

Family Websites:RF Cafe | Equine Kingdom

All trademarks, copyrights, patents, and other rights of ownership to images and text used on the Airplanes and Rockets website are hereby acknowledged.
Model Airplane Theme Comics of Yore - page 11
February 1941 Flying Aces
This triad of model airplane-themed comics appeared in the February 1941 issue of Flying Aces magazine. They are a bit on the goofy side, but keep in mind what a novelty airplanes and parachutes and such were even in the 1930s and early 1940s. Humor style was markedly different in the day overall as well, so what passed as clever then might not be considered equally clever today. That being said, don't pass up these comics - they might be just the does of lightheartedness you need at the moment.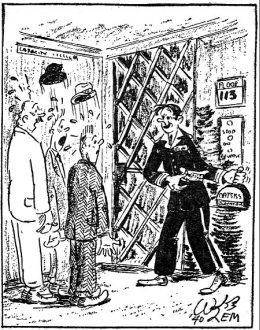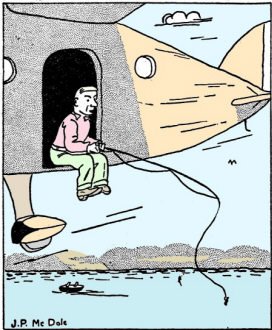 Posted October 9, 2021
Vintage Model Aircraft Comics: