September 1968

Vol. 67, No. 3
Cover Photo: True scale in all dimensions is this R/C Fokker D-VIII by Joe Tschirgi. Powered by a Supertigre 60, it is equipped with Digimite 4Rs radio. Authentic camouflage has individually dyed silk lozenges.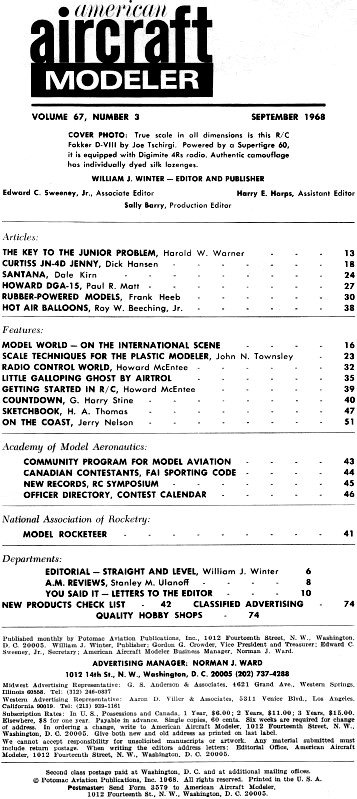 William J. Winter, Editor and Publisher
Edward C. Sweeney, Jr., Associate Editor
Harry E. Harps, Assistant Editor
Sally Barry, Production Editor
Copyright © 1967 by Potomac Aviation Publications Inc. All .rights reserved. Printed in the U.S.A.
Posted February 5, 2011