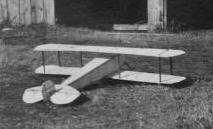 A c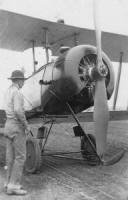 ouple weeks ago I published an article on my RFCafe.com engineering website titled, "
Amazing Collection of QSL Cards and Photographs from 1924-1978
." If you are an amateur radio operator, you will probably want to take a look at the absolutely huge collection (>5,000) of QSL cards collected over many decades by Mr. Thomas "Tom" Russell Gentry (W5RG). I mention the website here as well because there is an equally amazing collection of post World War I through pre World War II airplane photographs that have most likely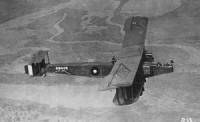 never been seen anywhere else. There are hundreds of biplanes and pilots and hangars and engines and officers and aerial reconnaissance views, and a whole lot more. Many show the result of a botched landing or ground loop. There is even a photo of a model biplane sitting in the grass in front of a hangar. To see all the airplane photographs, go to the main website and click on the
Army Air Corps
link at the top. This could be just what you have been looking for to get authentication photos for your scale model.
Posted March 15, 2014