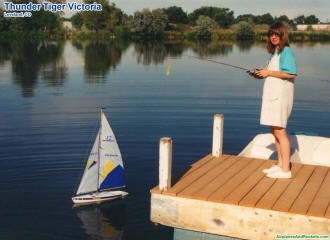 For those of you who have asked, here is a list of what we purchased to modify our Victoria, both the modifications and accessories.
Although the Victoria sailboat is basically a fine craft as supplied by Thunder Tiger, there are a number of fairly simple and inexpensive modifications that will make it a superior product. The following few pages provide all the detail and instructions necessary to transform your Victoria into a lean, mean, sailing machine.
After a few hours under sail, weakness became apparent in the sail attachment areas where the PVC reinforcement triangles separated from the sail material. Mainsail reinforcements were not affected as badly as the jib reinforcements, but a few did separate. Using the jib itself as the forestay guaranteed eventual failure at the head and foot.
Tangling of the sail control line (sheet) inside the radio compartment occurred occasionally when the sheet was let out and there was not enough wind to cause the sail to keep sufficient tension on the line.
Lack of positive sail control from a standard torque servo (40 in·oz) necessitated a change to a high torque (140 in·oz) servo. Unnecessarily high friction in the transom eyelet contributed significantly to the problem.
In the process of making other modifications, provisions were made to facilitate easy removal and installation of the mast and sails.
Each modification, along with instructions and pictures, is described in the hyperlinks at the top of this page.
Total time spent should be around two hours with the mod kit, and maybe three without it. Of course, you will need to spend additional time running down parts and tools without the kit.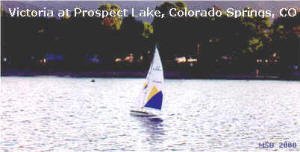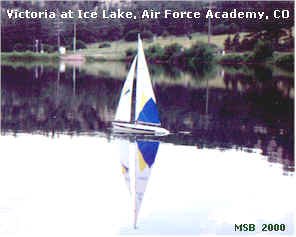 Posted September 12, 2008