Many decades ago, comic strips had a very broad appeal with people. Daily newspapers and magazines often carried a large variety of single pane comics and strip comics. If you are old enough to remember as fairly recently as the 1960s, the Sunday newspaper had many pages of comics that were large and easy to read. By contrast, my local Sunday paper today has only one full sheet (4 pages) with just a small handful of comics, and some are reduced in size so much that they are barely readable.

Mr. Hutchison and Mr. McGrew, along with possibly other artists

(signatures missing or intelligible)

, provided a series of very humorous comics for various editions of American Modeler at least during the late 1950's and early 1960s, of which I have acquired few editions. Some subjects are dated, but many are as familiar today as back 50 yeas ago. Where available, I scanned the comics and replicated them here so that everyone can enjoy the long-ago work of a great artist. More will be added as they become available. Here are comics from American Aircraft Modeler. The collection of American Modelers has expanded and I am scanning new model aviation comics as they become available - and as time permits. Here are the pages:


Hobby Shop Laffs
June 1957 American Modeler, page 47
Bill Hutchison - June 1957
American Modeler
, page 47
Bill Hutchison - October 1958
American Modeler
, page 10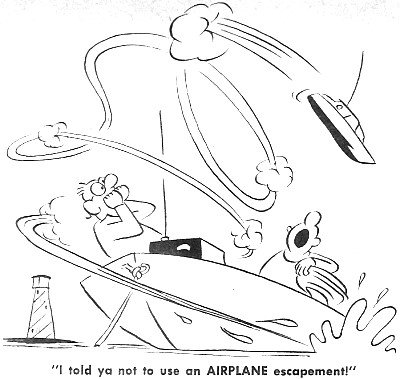 Anon - November 1957
American Modeler
, page 50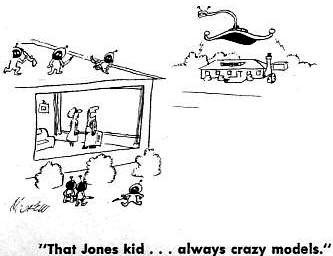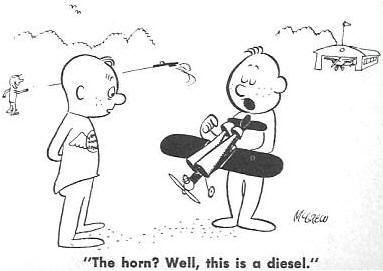 McGrew - November 1957
American Modeler
, page 23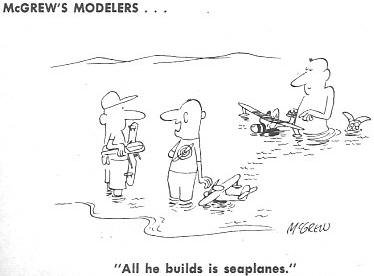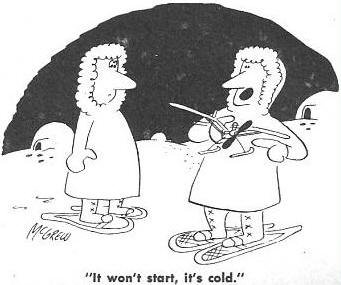 McGrew - November 1957
American Modeler
, page 22
Anon - May 1958
Flying Models
, page 35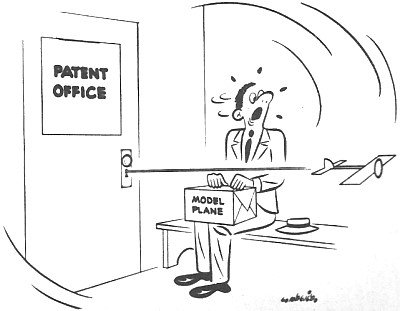 Anon - May 1958

Flying Models

, page 25





Aircraft modeling has undergone significant changes over the decades - both in technology and preferences. Magazines like American Aircraft Modeler, and American Modeler before that, were the best venues for capturing snapshots of the status quo of the day.
I have been scanning and posting excerpts from my collection of AAM and AM, concentrating on model building articles and old advertisements. Whether you are here to wax nostalgic, or are just interested in learning history, hopefully you will find what you are seeking. As time permits, I will be glad to scan articles for you. All copyrights (if any) are hereby acknowledged.


If you have editions of any of these old magazines and would either scan the comics and e-mails them to me, or perhaps send me the magazine (I'll pay shipping), I'll be glad to post them.