"Almost Perfectly Preserved" WWII Fighter Discovered in Sahara Desert
Bird-Like Robot Demonstrates Perched Landing Maneuver
Dogfight over Buried WWII Spitfires in Burma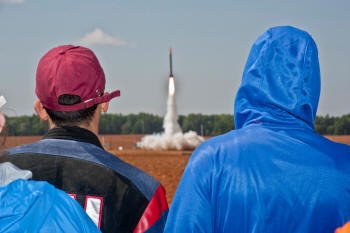 Rockets Away! More Than 500 Students Participate in NASA Student Launch
Projects Challenge

Air Force Designs
Unmanned Lightweight Aircraft for NASA

FAA Forced to Reveal 63 Drone Launch Sites Across U.S.

DARPA Engineering Review Board Concludes Review of HTV-2 Second Test Flight

World's First 'Skyworthy' Car

The Academy of Model Aeronautics Launches a Youth Newsletter
sUAS NPRM Release Date Slips Again
Amphibious Plane Skis on Composites

'Flyving?': See the Amazing Flying Car Complete Its Successful Test

K-MAX Full-Size Remote-Controlled Helicopter Video
Drones Gain Popularity Among U.S. Hobbyists, Government Agencies

MIT Team Develops Supersonic Biplane
Human BirdWings Guy Enjoys Miracle of Human Gullibility

World's Largest Paper Airplane Takes Flight

Fundamental Law of High Speed Flying Maneuverability Discovered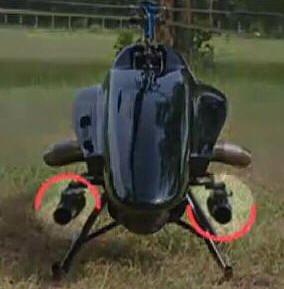 Aerial Shadowhawk Police Drones Can Now Deploy Tasers & Tear Gas

Former QB Sets Paper Airplane Record: 226' 10"

Russian Yak Heli Shakes Itself Apart

Rocks Brought Back from Moon Gone Missing
Insect Subtlety to Improve Airborne Robots

AMA -Congress Acts to Protect Model Aviation from Burdensome Regulation

Stunning New 3-D Moon Map Made from Lunar Data (you'll need 3D glasses)

Four Telescope Link-Up Creates World's Largest Mirror

Far Side of the Moon Revealed in New Video

Chief of Micron Technology Dies in Plane Crash (Steve was also an airshow stunt pilot)
Major Photo & Video Upload to Facebook
Adding Ridges to Rotor Blades Could Improve Helicopter Agility
How Wings Really Create Lift
Flying People in New York City - Look Familiar?

D.A.S.H. Goes to War - UAV Heli c.1962!
Aerospace Scientists Return to Big Sky for Annual Conference

Tiny Budget Spy Plane Made from PCBs
AMA and the Civil Air Patrol - learn more!
FAA Reps Speak to AMA Members About Coming Restrictions

57 Student Rocket Teams to Take NASA Launch Challenge

Check Out the RC Flight Source Phone App
Helicopters Go Electric

Microsoft Offers Free Flight Simulator This Spring

U.S. Army Unveils 1.8Gpx Camera Helicopter Drone

Model Airplane News' Best of 2011: Your Favorite Posts
e-fest 2012 - February 11 & 12, Champaign, Illinois

Watch This Time-Lapse Video of a Nieuport 28 Being Built from Beginning to End.

World's Largest Plane & Space Launch Platform

Ford's B-24 Liberator Manufacturing Plant
Video

Robot Aircraft Teach Themselves Which Way Is Up

The European Extremely Large Telescope Moves Closer to Reality