These two regulator clocks were built from plans by Klockit (PL-20). The wood was from scrap that Melanie's father had torn off their old house in West Virginia. The pendulum movements are electronic. We gave one to my sister, Gayle and her husband, and the other to Melanie's sister, Melissa and her husband for Christmas 1983. The picture is of both clocks sitting on our dining room table.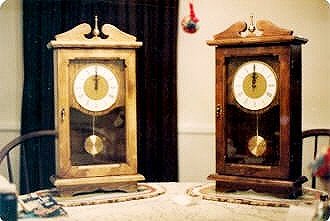 That was also the first Christmas for Melanie and me as husband and wife. Melanie was in nursing school and I was in engineering school (while working full-time at Westinghouse Oceanic Division). It was a busy time right from the start, and never really has let up. Woodworking provided - and still does - provide a good opportunity to set aside all the other pressing obligations.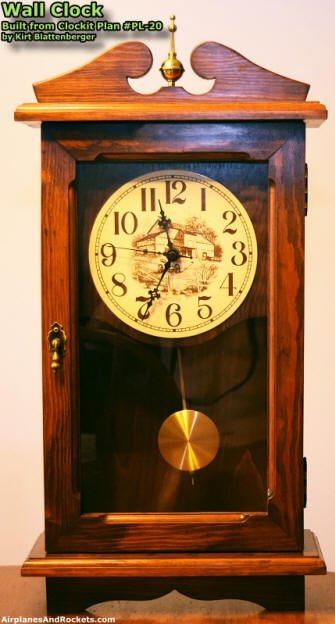 While visiting Melanie's sister and her husband recently, they asked me to take their clock back home with me for repair. A little investigation showed that the culprit was sweep second hand rubbing against the door glass for part of its rotation. After seeing it, I remembered needing to insert a shim on the back of the wood panel that the clock movement mounted to because the shaft was so long. Over time the thick rubber washer that came with the movement compressed enough to cause the interference. Adding another thin washer has remedied the situation with enough room to spare for another 30 years of trouble-free timekeeping.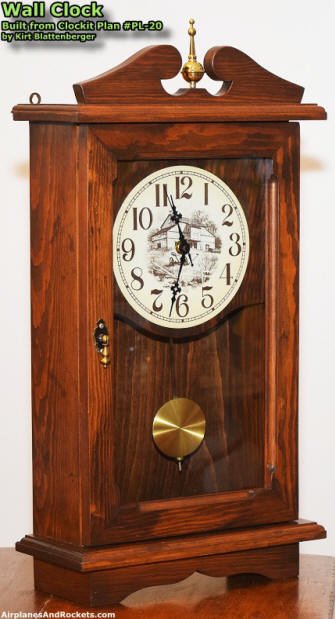 Having the clock back 'in the shop' allowed me to take better pictures of it that the first time around. There were no digital cameras back in the day, and our shoestring budget did not allow for much in the way of frills like developing photographs.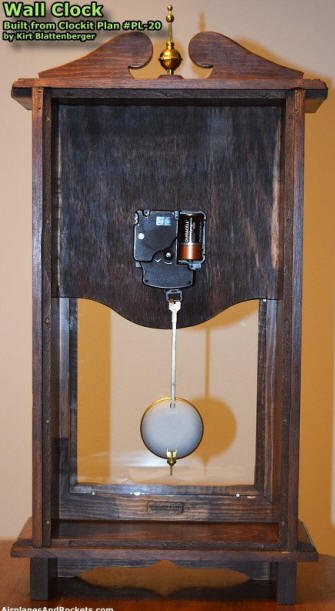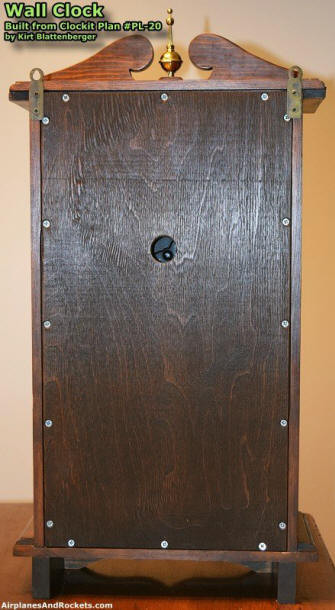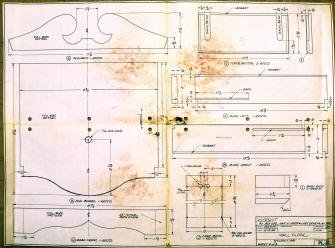 Posted April 4, 2015