Norvell .15BB Revlite C/L Engine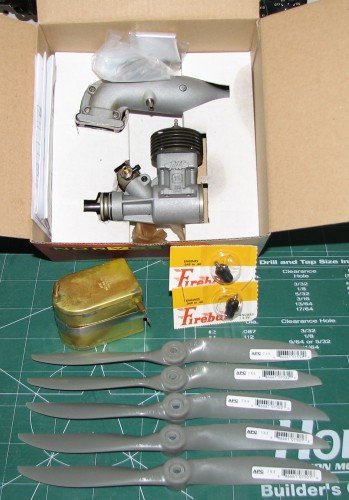 I used this Norvel .15 BB Revlite engine setup on a Sig Akromaster. It is an extremely powerful engine, so I'm surprised that it has been discontinued. I did initially have a problem with air leakage around the carburetor causing erratic running.

Everything here has been sold.

Kirt Blattenberger
Carpe Diem!
(Seize the Day!)

Even during the busiest times of my life I have endeavored to maintain some form of model building activity. This site has been created to help me chronicle my journey through a lifelong involvement in model aviation, which all began in Mayo, MD ...

Webmaster:
Kirt Blattenberger
BSEE - KB3UON
Family Websites:
RF Cafe | Equine Kingdom

All trademarks, copyrights, patents, and other rights of ownership to images and text used on the Airplanes and Rockets website are hereby acknowledged.


Academy of Model
Aeronautics

Tower Hobbies