Kirt Blattenberger
Carpe Diem!
(Seize the Day!)

Even during the busiest times of my life I have endeavored to maintain some form of model building activity. This site has been created to help me chronicle my journey through a lifelong involvement in model aviation, which all began in Mayo, MD ...

Webmaster:
Kirt Blattenberger
BSEE - KB3UON
Family Websites:
RF Cafe | Equine Kingdom

All trademarks, copyrights, patents, and other rights of ownership to images and text used on the Airplanes and Rockets website are hereby acknowledged.
Norvell .15BB Revlite C/L Engine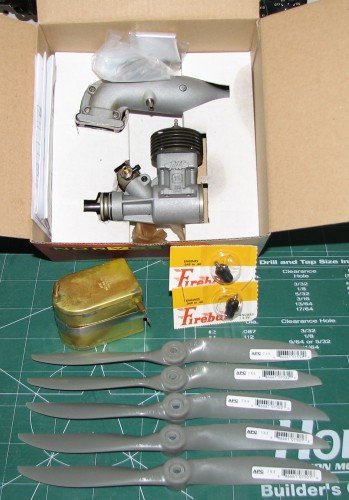 I used this Norvel .15 BB Revlite engine setup on a Sig Akromaster. It is an extremely powerful engine, so I'm surprised that it has been discontinued. I did initially have a problem with air leakage around the carburetor causing erratic running.

Everything here has been sold.




Academy of Model
Aeronautics

Tower Hobbies