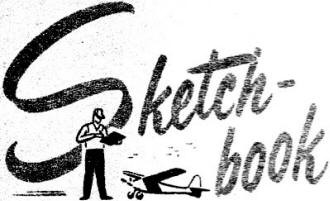 Have you developed something new in construction, control, or flying? Send a rough sketch - we'll redraw it and pay $5 for each accepted. Contributions should be original ideas; sorry, we cannot enter into any correspondence on submissions.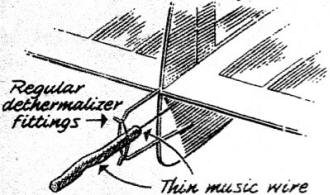 Fire hazard of fuse-type dethermalizer is reduced by wire stem to hold burning fuse after dethermalizer trips - By Ira Deutsch, Woodbridge, New Jersey.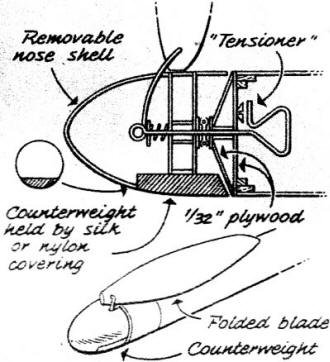 Jim Cahill, Albuquerque, New Mexico, former Wakefield champ, suggests tungsten alloy as material for flush-mounted propeller counterweight. Weight permits forward wing location and smaller tail.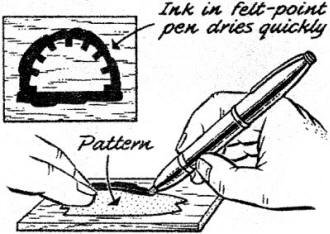 A felt-point marking pen is ideal pattern tracing tool says John Frankosky, New Albany, Pennsylvania. Duplicate parts are easily made.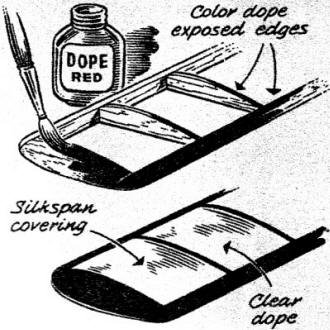 "Color trim" without masking is the idea of Carl Barnes, Columbia City, Indiana. Exposed edges are color-doped before covering - Clear dope on covering bleeds color through for trim.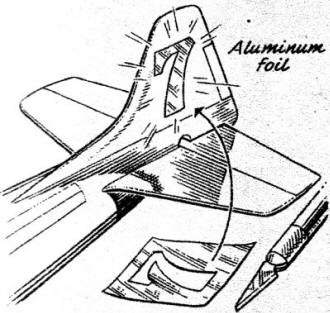 Brilliant trim, numerals ,emblems for model decoration may be cut from aluminum foil reports Bill Weise, Tipton, Kansas.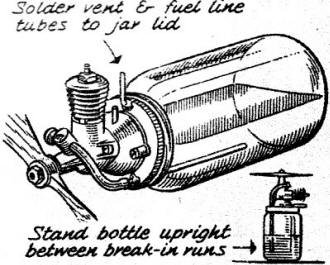 Mayonnaise or large size dope jar serves as convenient break-in engine tank-mount. Unit is conveniently hand-held says Scott Prindle, Chicago, Illinois.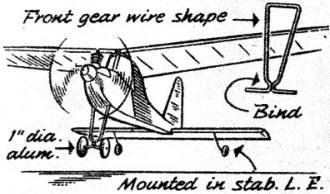 Variation of tricycle gear for payload models improves take-offs & landings. From Carl Schroder, Kansas City, Missouri.