This Sketchbook was scanned from the July 1968 American Aircraft Modeler, page 40.Most building tips are timeless. Even in this era of ready-to-fly (RTF), almost-ready-to-fly (ARF), bind-and-fly (BAF), etc., there are still many modelers who build their own aircraft. Nearly all top tier competition fliers build their own models, as do aficionados of vintage (aka old-timer) models. Some guys just would rather build than buy a pre-build airplane, whether from a kit or from plans.
This page has links to every edition of Sketchbook that I have so far.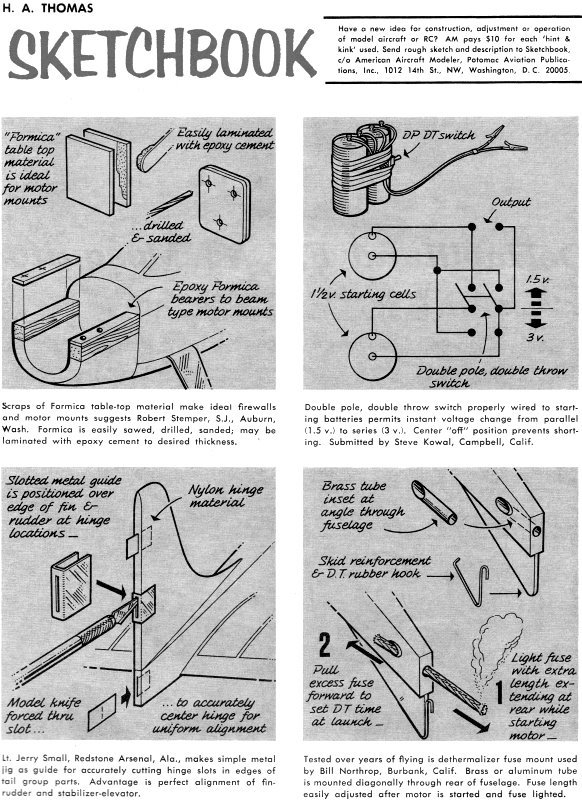 Enjoy the tips. Some of you will no doubt wax nostalgic over the methods, since you can remember the days when you did the exact same thing!
Posted September 17, 2011